PinkMirror has just released a new feature that allows you to retouch not only your own image but that of others as well, ideal for a group picture or family portrait.
Now you can quickly and easily retouch multiple faces in one easy step, giving you the ability to improve the appearance of each individual within a group making sure that everyone looks their absolute best, every time, with minimum fuss or effort. Whether you want to reduce shadows, minimize blemishes or reduce weight, PinkMirror is the only retouching website that allows you to improve all faces within a group shot, using facial reshaping features, in under a minute.
With PinkMirror it is possible to improve the facial features of each person within the photo, making sure they appear at their person best. The unique technology targets problem areas and removes issues such as wrinkles, acne and skin tone creating a flawless, perfect finish.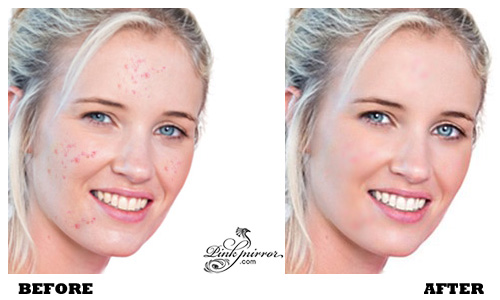 Use the PinkMirror photo editing features to whiten teeth or to remove pimples, spots and other blemishes to instantly give a more vibrant and healthy look to any person and bring out their inner beauty.
Reducing the weight around the face and removing under eye bags are the ideal way to bring out the features in someone's face, ensuring they look their absolute best. Using the face thinning feature can really enhance the true shape of the face and create some really flattering results.
Removing prominent wrinkles from problem areas such as the eyes and forehead way is an excellent way to instantly create a far more youthful appearance, altering the skin tone to create a healthy glow and a more supple appearance helps to give a far more radiant look.
Being able to enhance your photographs with PinkMirror gives you the ideal opportunity to make your images of great occasions extra special, knowing everyone in the group looks their absolute best means you will be able to share your memories with pride. Having the ability to edit your images to reduce weight, remove wrinkles and hide blemishes means that everybody can be photogenic and look great, no matter how camera shy they are.
Try PinkMirror Photo Editing now.