Even if you're looking fresh-faced, the eye area is the one to give away any premature aging and sleep deprivation. Dark under eye circles and eye bags are common complaints and it can seem impossible to make them go away.
However, with a few simple tips and tools you can minimize their appearance, whether you have a lifestyle change, disguise them with makeup or even choose to go under the knife.
1. Makeup tips for disguising under eye bags
2. Lifestyle tips for minimising under eye bags
3. Surgery to get rid of under eye bags
Makeup tips for disguising under eye bags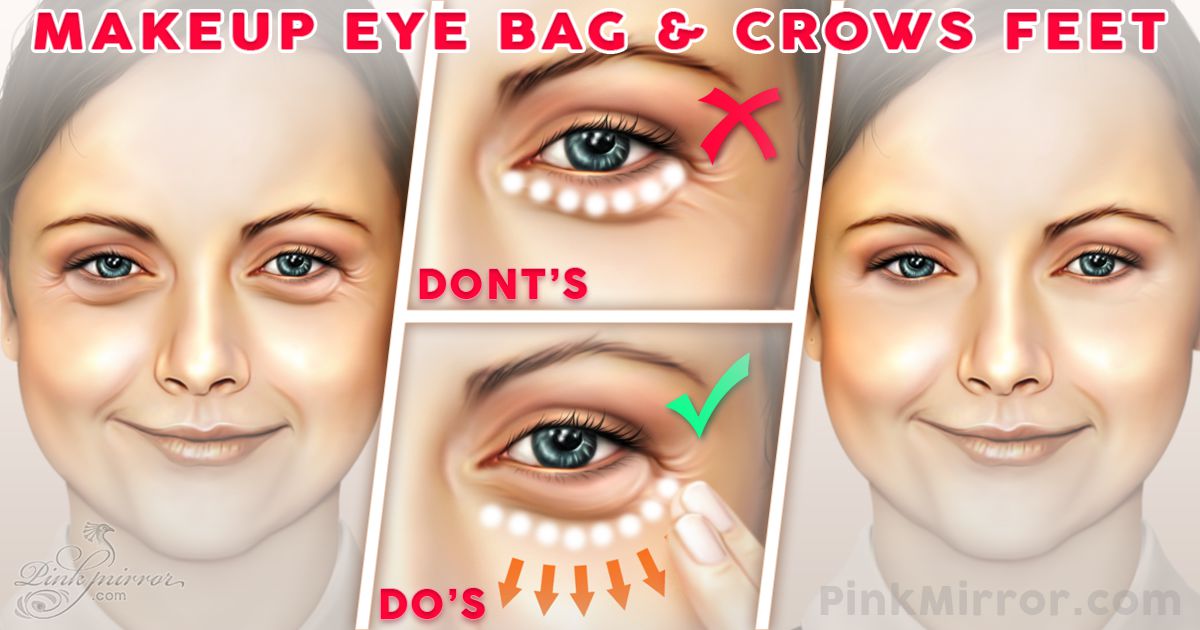 Knowing how best to apply your makeup is important if you want to hide your under eye bags. If you use makeup wrong you may accentuate under eye bags to add even more years to your complexion.
You will want to use an eye cream that has been formulated for tackling puffiness such as the Clinique All About Eyes. Gently pat the product into your skin as dragging it too harshly can cause even more fine lines. Store it in the fridge as the cool temperatures will tighten the skin for a firmer appearance.
Once you have applied your foundation as normal, it's time to conceal the under eye area. You will want to apply a peach corrector before your concealer to neutralise any dark hues. The cult classic Bobbi Brown Corrector comes in a large variety of shades, so no matter your skin tone you can still neutralise dark eye circles.
You want to avoid placing product on the bags itself as this will accentuate them and make them look larger. Instead, dab the product just beneath the bags and blend in a downwards direction towards your cheekbones. Apply your corrector in this way first, then go in with concealer to brighten the area.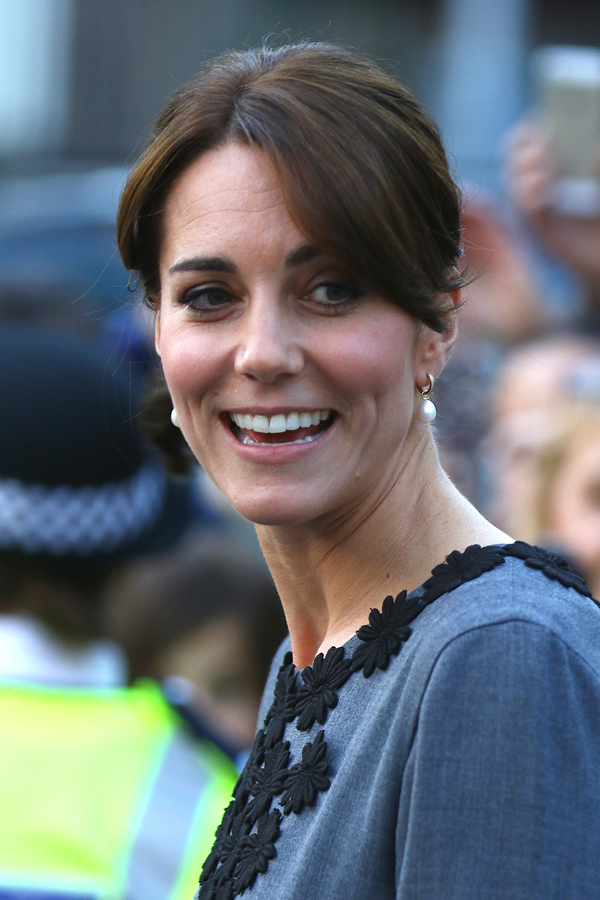 Always reach for light coloured eyeshadows if you have under eye bags as these will brighten the area. The Duchess of Cambridge, Kate Middleton, tends to wear dark and heavy eye makeup which highlights her prominent under eye bags. She would benefit from using lighter shades to minimise their appearance.
You can also highlight the inner corners and brow bone as this will lift your entire complexion. The popular Anastasia Beverly Hills Moonchild Glow Kit has plenty of highlight shades which are perfect for the job.
Lifestyle tips for minimising under eye bags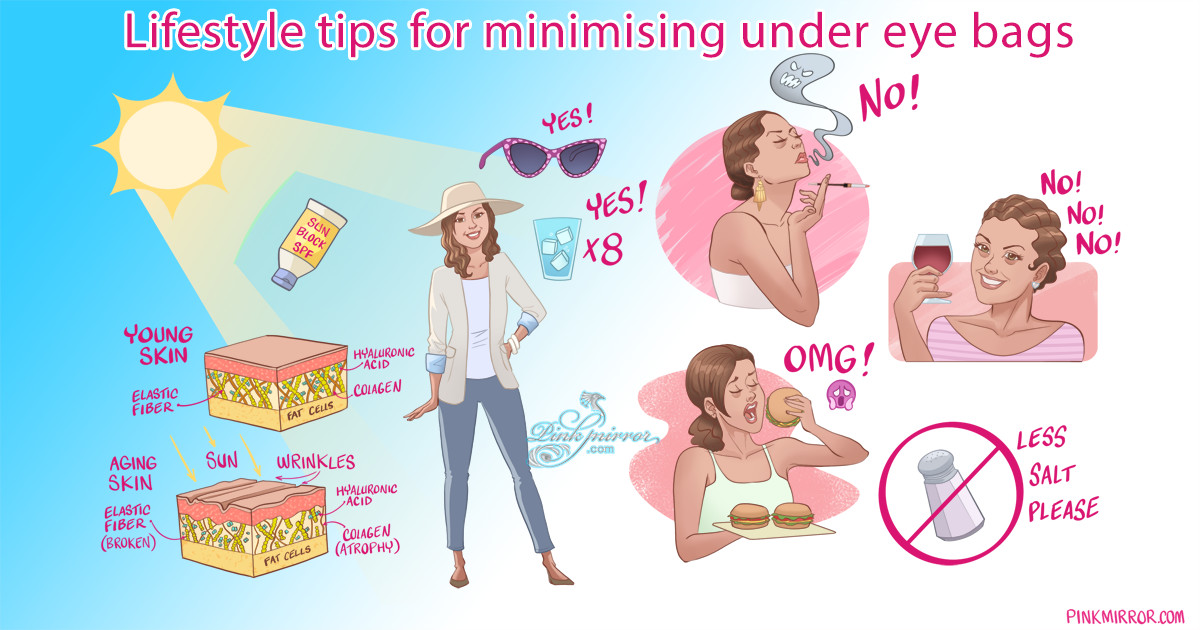 Whilst your makeup can disguise the appearance of under eye bags, this is only a temporary fix. If you want a more permanent solution you may want to make some lifestyle changes. If you're suffering from premature aging, read Wrinkles: An Unwelcome Sign Of Aging to discover the main causes.
As you can see, one of the main causes of aging is sun damage, so if you want to reduce your eye bags and crows feet it's important you wear daily SPF to protect your skin.
You will want to give up damaging habits such as smoking, drinking alcohol and eating unhealthy foods. Foods which are high in salt cause fluid retention which is a major cause of under eye bags. Avoiding eating too many processed foods will help reduce your eye bags.
Dehydration means that fine lines and wrinkles will appear much worse and as your skin holds onto the liquid that it does have, puffy under eye bags will form. Drinking the recommended eight glasses of water a day will ensure your body is fully hydrated.
Surgery to get rid of under eye bags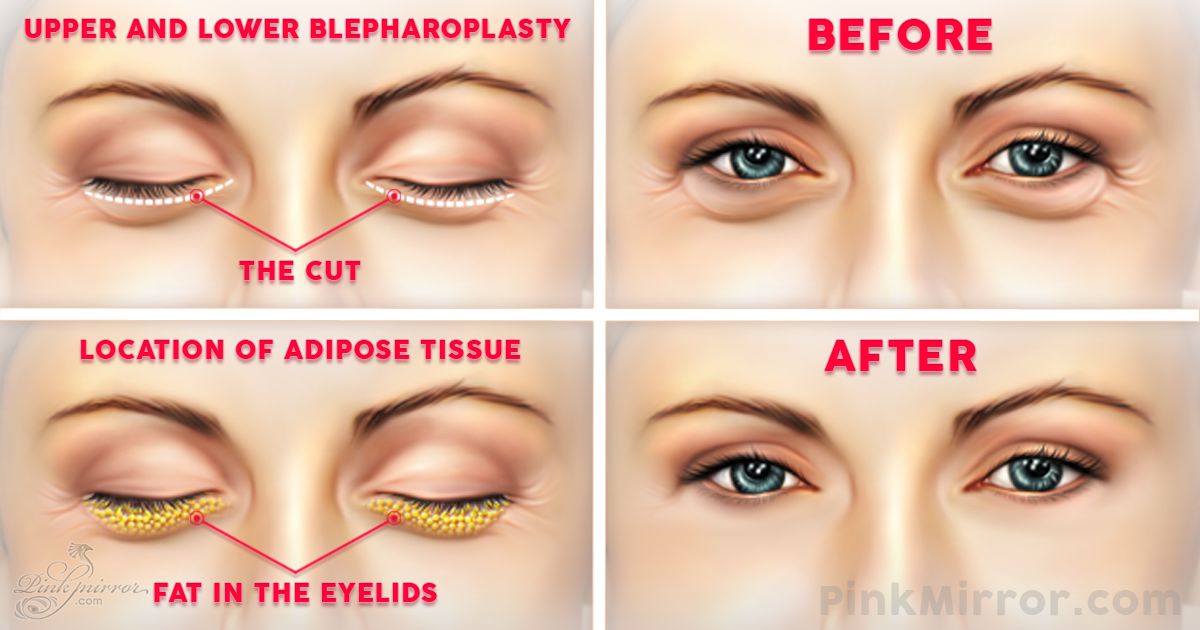 If you want to completely remove your under eye bags, you may want to consider surgery although this is an expensive and risky option. Blepharoplasty, an eyelid lift, is a surgical option where the excess fat is removed from the eye bags and the skin is stretched over for a smoother finish.
A new popular treatment is tear trough correction. This is where dermal fillers are injected below eye bags to lift cheeks and mask the appearance of the bags. This is a great non-surgical option which can be performed quickly, however it is still an expensive option.
Deciding what's best for your eye bags depends on your budget and how much time you have to spare. If there's no rush you can gradually help improve your eye bags with lifestyle changes and disguise them with makeup. However, if you want quick results you may need to consider surgery or expensive treatments.
If you want instant results in your photos, you can try our Wrinkle Removal Photo Editor. This will knock back the years in any photograph to show off a fresher, youthful and more confident you. You can also use the Crow's Feet Removal feature to tackle any lines around the eyes and uplift your face shape.
---
The measures and methods described in this guide are intended to inform the reader. Readers are advised to exercise discretion in choosing any of the measures or methods described. It is possible that how you view yourself and how other people see you could be different. Confiding and consulting with family members, friends and well-wishers will help you overcome any wrongly-perceived notions that may be affecting your opinion about your appearance. Seeking professional medical advice or other forms of expert advice is also recommended before taking any steps to modify your appearance.