Everyone desires a set of pearly whites that are the envy of their friends but not all of us can flash a megawatt smile like Hollywood celebrities because our teeth are stained or discolored. Unfortunately, even people with great smiles are unable to look their best in photos because they are afraid to show their less than perfect teeth. Unless you are planning a trip to the dentist for emergency teeth whitening before having your picture taken, it may seem impossible to look your best.
Perfect Teeth & No Dentist Required!
Instead of feeling self-conscious about stained and yellow teeth, it is possible to have a dazzling smile without going beneath the dentist's drill! This is great news for those of you who love tea or coffee but don't love what these beverages do to your teeth! At PinkMirror, we use special techniques to help clean and whiten your teeth to ensure they look absolutely perfect in any picture. Do you honestly think that every single person with sparkling white teeth in photos actually have such spectacular dental hygiene? Of course not! They know all about the magic of photo retouching which can transform your appearance to help you look stunning on those days when you're not looking or feeling your best.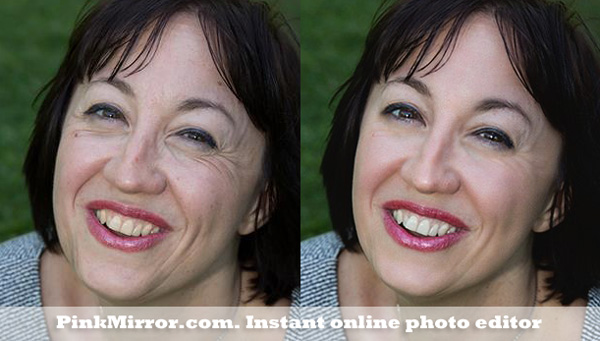 Invest In Your Image
It seems as if half the world is on Social Media; for example, there are 1.44 billion monthly active users on Facebook as at the end of the first quarter of 2015. Websites such as Twitter, LinkedIn, Pinterest and Instagram also have hundreds of millions of users and are seen as ideal ways to not only make new friends but also introduce yourself to fellow professionals (if networking) and customers (if running an online business). If you're an entrepreneur, don't you want to present the best face of you and your company to the social media masses? What do you think makes your products/services/company more appealing?- A photo where you look disheveled with crooked, stained teeth?
– A photo where you look incredible with a broad smile revealing a set of perfectly straight and gleaming white teeth?
We are a species that takes great stock in visual imagery; this trait has only been accentuated within the last few decades as branding and physical appearance have attained paramount importance in social and business situations. As a result, you are 'judged' within a matter of seconds and if you display a subpar picture of yourself online, you probably won't get much positive feedback.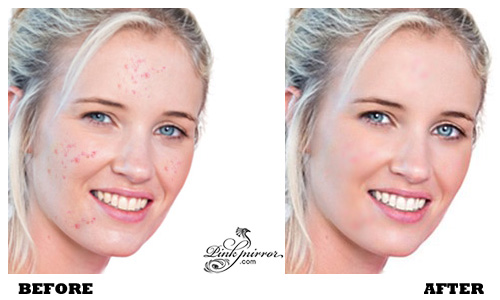 Smile If You Want Success!
As much as we would all like to be naturally photogenic, it is no longer a necessity. Thanks to the team at PinkMirror, you can now look like a million dollars in a matter of minutes. We understand the simplicity behind beautiful pictures and can transform your image into something you adore. It's a fact that a pleasant smile improves the way people perceive you and when we show you what's possible with our teeth whitening retouching skills, you'll be unable to keep that smile off your face!