Even most beautiful looking people feel embarrassed with some flaws ruining their overall appearance. Even, this is the problem with many well-known celebrities as well – none is born perfect on this earth. Celebrities can hide their flawless skin under makeup done by the best professionals in the industry when posing for a photograph. But never mind, as digital photo retouch has come up with the solution to your problem when you have no time rushing to the salon. With spot removal feature of PinkMirror, you can enjoy immediate and a perfect profile picture.
How Photo Retouch can help
Pictures say it all and so it is understood why you wish to give the best shot in front of the camera. Unfortunately, this is a problem when you deal with pimples, bumps, moles, freckles, blemishes, dark circles or other skin problems. You would definitely desire for a profile picture hiding your flaws and bringing out the best, isn't it? We, at PinkMirror, can make this happen owning you as many as several likes and comments from your friends in the social networking site. A picture perfect is also workable when to be uploaded on a matrimonial site or fixing up a blind date. It takes only few minutes and you are done.
Why visit PinkMirror
We have seen several images looking unnatural showing signs of photo retouch. Since we are experienced, we make sure to remove all the spots from the skin making your picture simply perfect as you desire it to be. We have best technologies to reshape your face in the picture removing all the imperfections and making you look attractive. We use the high-tech photo retouch software of different technicalities to work according to specific requirements as demanded. Inspite of retouch treatments, you will find that your image is appearing to be natural and spotless.
Portrait retouching service
With us, it is very simple to retouch your photo in no time. Simply browse and pick up an image of your choice to be touched up.
Make sure that you use photos where you are facing the camera and looking right at it. Your image should have a minimum resolution of 500 x 500 pixels.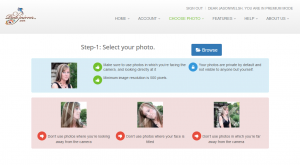 After that, click the button 'next'.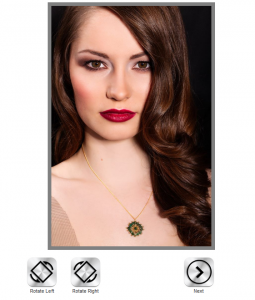 Here you can adjust the outline around your face. Below there is an option to select if you are a male or female. Select your gender.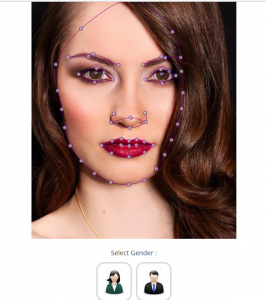 Finally, you can see that your photo was retouched in seconds. Move the slider from left to right to see the effect.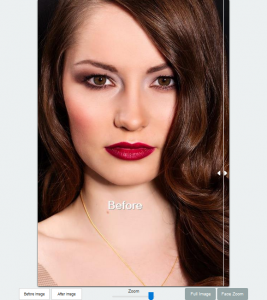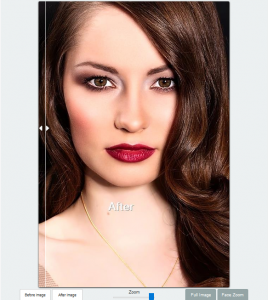 You can expect satisfactory results from your enhanced picture. Retouch as many as photos you want to without any need of registration for the process. You can also enjoy downloading large size images paying for it.
Help professional photographers
At PinkMirror, we also help professional photographers struggling to get the best effect from the image. Whatever the problem is, we strive to put up the best in the portraits to make them livelier and natural in less time.