An oval face shape, renowned as the ideal due to its balanced proportions, is marked by wider cheekbones, which are the most distinctive feature of its structure. The forehead and jawline are subtly narrower than the cheekbones, aligning harmoniously to form rounded edges, with the jawline also exhibiting gentle curves, absent of any sharp or angular contours. This face shape boasts a forehead slightly broader than the chin and a face length approximately one and a half times the width, crafting a symmetrical and well-balanced visage. The absence of extreme angles or irregularities yields a smooth, elongated appearance, allowing those with an oval face shape the luxury to explore a diverse range of styles and looks, with the majority complementing their features well, enhancing the face's aesthetic appeal.
Unique Features
Wider Cheekbones: Within this structure, the cheekbones are typically the widest point of the face, standing out as the most distinctive feature.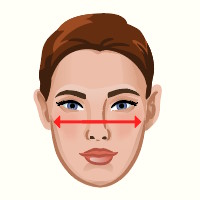 Narrower Forehead and Jawline: Both the forehead and the jawline are slightly narrower compared to the cheekbones, contributing to the overall balanced aesthetic.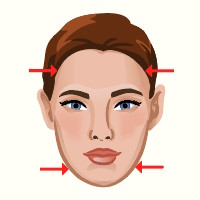 Rounded Edges: The edges of this face shape are rounded, and the jawline exhibits gentle curves without any sharp or angular contours and the absence of any extreme angles within the facial structure.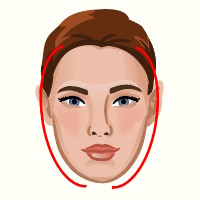 Slightly Broader Forehead: The forehead of this face shape is subtly broader than the chin.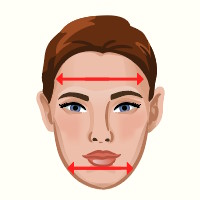 Face Length to Width Ratio: The face length is typically one and a half times the width, establishing an elongated appearance.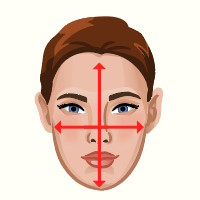 Social Perceptions
Harmonious & Balanced: The proportionate and well-balanced features of an oval face shape are often associated with a sense of harmony and stability, suggesting a person who is emotionally balanced and grounded.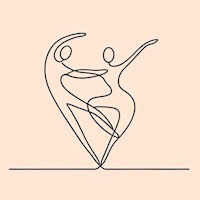 Adaptable & Versatile: Given the universal appeal and balanced proportions, individuals with oval face shapes might be perceived as adaptable and versatile, able to adjust to varying situations and environments.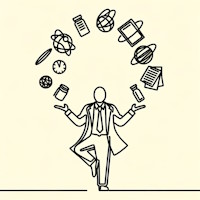 Pleasing & Attractive: The symmetrical and evenly proportioned features typically are found pleasing and attractive, possibly leading to perceptions of the individual being friendly and likable.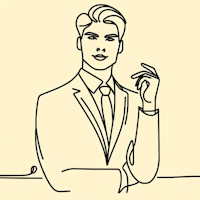 Sophisticated & Refined: The smooth lines and balanced proportions can evoke a sense of sophistication and refinement, implying a poised and cultured personality.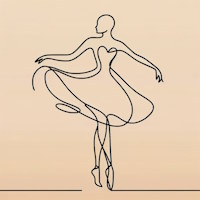 Open & Approachable: The absence of sharp angles and harmonious proportions may render individuals with oval face shapes as open, approachable, and easy to talk to, reflecting a warm and inviting personality.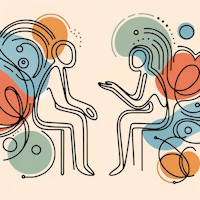 Styling Guide
1. For Ladies
 1.1. Make-up
 1.2. Hair Style
 1.3. Glasses

2. For Gentlemen
 2.1. Hair Style
 2.2. Beard Style
 2.3. Glasses

For Ladies
If you have an oval face shape, you know, you look like Beyonce for your face shape. Our Queen B's oval shape!
Make-up
Even though your face shape is nearly flawless, a little contouring does not hurt. You can add some light blush to the apples of your cheeks and apply a warm bronzer to the underside of your cheekbones to contour and add further dimension. This will lift the color of your face giving it a vibrant healthy glow. If you feel your eyes are your best features, then add a natural arch to your eyebrows and eyelashes for a dramatic look. For your lips, any colour you choose to wear depending on your mood, make-up and outfit is fine. When doing make-up for oval face, two things are important to keep in mind. You do not need to enhance all the features on your face at the same time. This will be too much. The second thing is to stick to your normal foundation. Simple is always better, and what you know goes with you skin already is what you should work with.
Hair Style
When it comes to hairstyles, oval shaped faces are one of the lucky ones to be able to rock any style due to the versatility of your face shape. Because of this, I will just give you a few examples, so you have an idea about how these different hair length styles will compliment your face.
The short pixie cut will look super gorgeous on you, especially with darker hair or a natural brown balayage. If we add some highlights and lowlights to your hair and wisps of hair on the side of your face, this will make your eyes and cheekbones the focal point.
You could even go for a short crop style swept to either side of your face, as this style will draw attention to your beautiful eyes and jawline. Even a long bob with blunt cut layers would look good. This style will show off all your facial assets and give you a chic look.
For long hair, you could have it long and wavy using a curling wand or braids with no definitive parting. Add a wet or sleek look to a ponytail or middle part using a soft gel, which would frame your face nicely. Your hair can be straight, wavy or curly; with curls, the whole of your hair or just half way from the root can be styled. The choice is totally up to you. You can do any of these styles and change things up any way you feel, depending on the type of look you are going for. For medium length hair you can do the same thing as I have suggested with the long hair. You could even add bangs to any of the styles to highlight your beautiful eyes.
Glasses
Now you will be needed some bad girl sunglasses to top your look off. As you are one of the lucky ones with your face shape you can get away with wearing almost any type of sunglasses. You could go for cat-eyes, wayfarer, rectangle shape or even totally round glasses. There is a general rule I would like you to keep in mind though. That is to always go for frames that are slightly wider than the widest part of your face, in order to keep everything looking balanced. However, this is very easy to do given your already balanced facial shape.
You see, there is such a thing as perfection when it comes to face shapes. You are one of the lucky people on earth to have that perfect oval shape. All you need to do is know how to visually present yourself to the world, and let your face do the rest.
For Gentlemen
You look like Adam Levine with that mischievous smile and oval face shape you have. The types of hairstyles that will really suit your oval face shape are short haircuts. This is because as your forehead is wider than your jaw area, and your face is longer in comparison to the wideness of your cheekbones. That is why you need a style that will give your face a little bit of a rounder look.
Hair Style
A comb over fade would look fantastic on you; this will give your face a slightly rounder look. Older guys from late 30s and over or even men who have hair that is starting to thin will like this style. Not only because it is classic, but it goes well with your hair as it ages. Younger guys with oval face shapes would like the messy shaggy haircut as this style will compliment their boyish looks. You can also try the military style haircut with a subtle fringe as this will shorten the length of your face. In general, as a rule of thumb, most classic styles go very well with oval face shapes. As there are many types of these styles you have lots to choose from.
Beard Style
When it comes to your beard, if you have one or thinking of growing it, then a thick stubble or a beard will look good. If you are not keen on the idea of having a beard, a clean shaven look will go just fine with your face shape.
Glasses
Oval face shapes are blessed in this area as you face can carry off most types of frames with no problems. This means you can go for round, square, D-frames and even aviator sunglasses. Honestly, the world of sunglasses is your oyster! Just one thing to keep in mind when choosing any of these sunglasses, is to make sure they are wide enough as your cheekbones. This way they do not look squished on your face. Imagine a grown man wearing a kids baseball hat, that would look rather awkward right?
Your makeover is now complete!